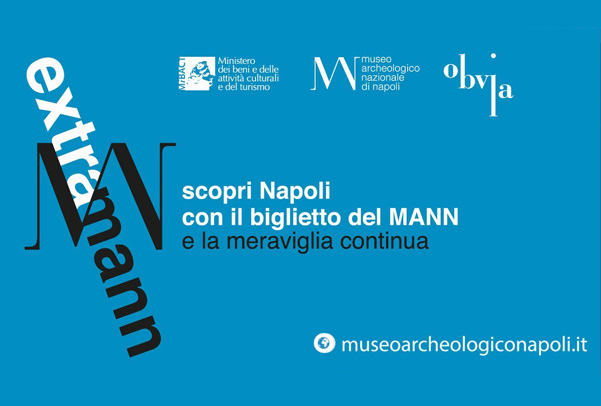 ilCartastorie and ExtraMann
The Museum of the Banco di Napoli Historical Archives belongs to the ExtraMann network created by the National Archaeological Museum of Naples to promote the cultural patrimony of the city.  
All of the promotors of the cultural initiatives will present integrated offers and discounts for visitors.
Visitors who buy tickets (of any type: full price, reduced price, or free) to MANN (on-site or online) can claim a 25% discount on tickets or services for sites of the ExtraMann circuit. For each ticket bought with the 25% discount, this offer will be limited to just one and and will be valid for 1 year. Group tickets will be afforded the same treatment with the 25% reduction in the price for the entire gourp. Visitors holding digital tickets can also choose to visit an ExtraMann site before going to the MANN Museum. 
For details: –> https://www.museoarcheologiconapoli.it/it/extramann/