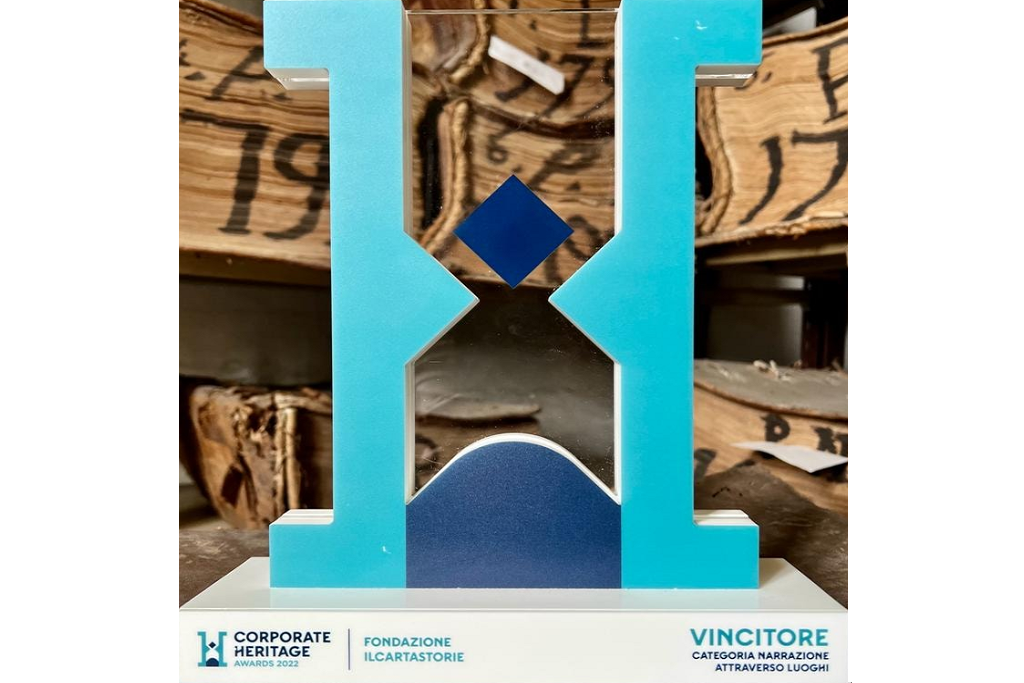 CORPORATE HERITAGE AWARDS 2022 ASSIGNED TO ILCARTASTORIE FOUNDATION
IlCartastorie Foundation, instrumental organisation of the Banco di Napoli Foundation, won the Corporate Heritage Awards 2022 for the category "Storytelling through places" as the best Italian foundation dedicated to heritage for the enhancement of the Banco di Napoli Historical Archives.
The award came in the context of the XXI Settimana Cultura d'Impresa, an event of Confindustria in collaboration with Museimpresa, Italian Association of Corporate Archives and Museums that connects more than one hundred museums and archives of large, medium and small Italian companies.
The event of Corporate Heritage Awards, the most important national event dedicated to heritage marketing, is organized by Leaving Footprints, spin-off of Università del Sannio,  and Università di Napoli "Parthenope" with the aim of turning the spotlight on the companies that distinguished themselves for their commitment to promoting and communicating their historical and cultural heritage.
https://www.corporateheritageawards.it/corporate-heritage-awards-2022/#