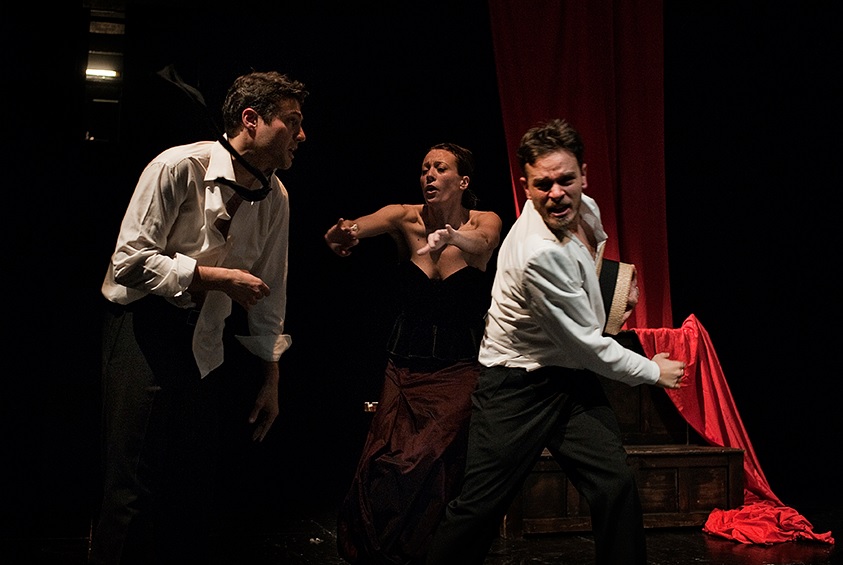 "Wrong play, my lord!" – Shakespeare (in English)
Shakespeare in English at the Banco di Napoli Historical Archives
On Wednesday 19th and Thursday 20th July at 7 p.m, The Hats Theatre Company presented "Wrong play, my lord!"
The Hats Company, in collaboration with altradefinizione, performed SHAKESPEARE's Hamlet on the splendid stage in the courtyard of the Banco di Napoli Historical Archives . Performed in English, with the comedic timing of Italian productions (lexical misunderstandings, physical comedy) the performance went from drama to comedy and back again, with breathtaking results.
Each performance was different, due to the skill of the actors, who often changed the script to fit the occasion and the audience.
Three actors played eight parts: Arturo Muselli, Alessio Sica and Margherita Romeo. The director was Ludovica Rambelli, with the help of Victoria De Campora and Dora De Maio.
Follow the event on Facebook by clicking here!