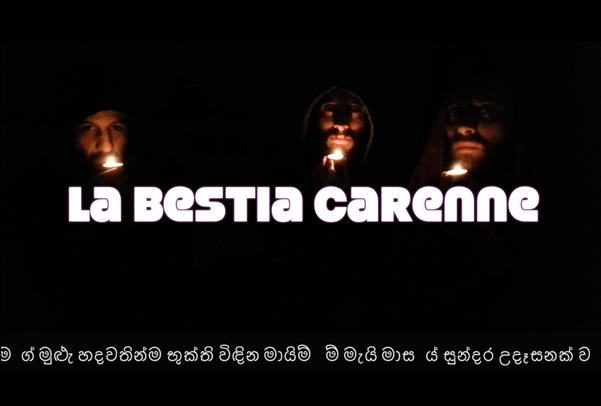 A SEANCE for MONSÙ DESIDERIO
A nighttime séance in the darkest rooms of the largest historical archives in the world, in search of the spirit (or spirits?) of Monsù Desiderio, a 17th century painter whose signature is often the subject of great confusion, identified as the artists François de Nomé, Lois Croys e Didier Barra.
The appointment was appropriately set for Friday, November 17th, at ilCartastorie|Musuem of the Banco di Napoli Historical Archives, at 10 p.m. Participants were welcomed to the dark and ghostly courtyard, and were led into the evocative rooms of the 16th century Palazzo Ricca. Its hallways, full of ancient documents and folders, revealed mysterious presences.
It was the first attempt to evoke the spirit of the artist, with a Ouija board and the ancient writings found in the Archives, where precious information was found which allowed us to reconstruct, in part, the 'lives' of Monsù Desiderio.
An exceptional medium was also employed:  la bestia CARENNE  in the attempt to make the 'infernal painter" speak in 'person'…
Following the seance, there was a live exhibition of the Neapolitan band, who played a original new song along with cuts from heir album, Catacatassc' .