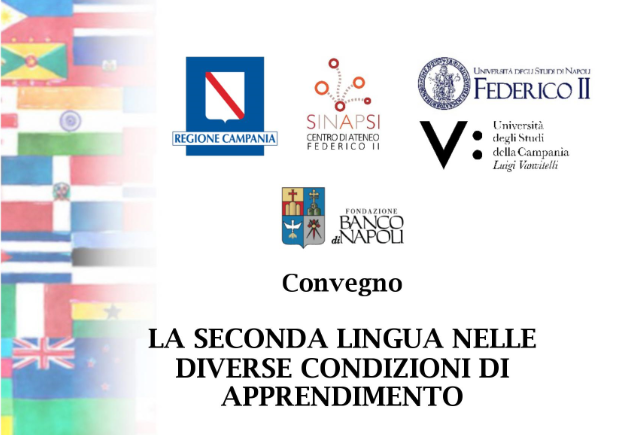 Second Language Acquisition in Diverse Learning Conditions – ilCartastorie
Updates and Considerations on the State of the Art from a Social-Pedagogical Perspective 
Banco di Napoli Foundation| May 9, 2019, 9:00 a.m. 
The conference aims to promote an exchange of ideas and opinions regarding the specific didactic and educational competencies relative to promoting the acquisition of a second language in various educational environments and under diverse conditions, with specific reference to the situation in Naples and the local resources available. Starting with considerations about the general characteristics of the teaching/learning process in acquiring a second language, researchers and experts will discuss the guiding principals and the most innovative didactic, meta-cognitive and instrumental strategies for specific difficulties of students with learning disabilities or other special educational needs. For example, there will be a demonstration on the operation and function of compensatory software.
The participation of various highly-specialized professional figures including some with specialized medical expertise, university professors, teachers and teachers' aides, speech therapists and otolaryngologists, as well as psychologists and linguists will enable participants to update and improve their soft and hard skills, along with their transversal and technical didactic competencies. In addition, issues regarding scholastic and academic inclusion, educational relations, and neuropsychological dynamics will be discussed.
The training sessions are also related to what is referred to at the University level as the third mission: promoting improvements in cultural and scientific research while paying special attention to the local area development, which are objectives shared by the Banco di Napoli Foundation. In this view, the Convention also aims to promote activities for the creation of academic Spin-offs and innovative Start-ups, such as the production of software and/or resources for instruction with educational, cultural and social objectives.
Complete programme (in Italian)  here