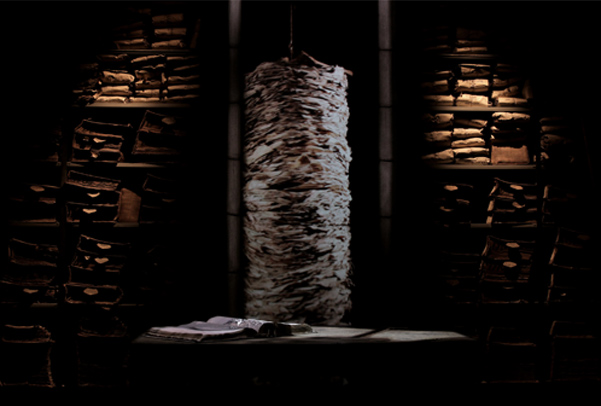 Kaleidos
The permanent multimedia exhibition at ilCartastorie, the new museum at the Banco di Napoli Historical Archives was inaugurated on March 30.
The Kaleidos multimedia exhibition  – by Stefano Gargiulo and Kaos Produzioni – is an experiences for the senses, made up of images and sounds which are transformed into the countless stories contained in the volumes of the Archives.
With the inauguration of Kaleidos, came the official opening of ilCartastorie "museum experience", which is a new cultural experience involving a myriad of cultural activities (theatre, gided tours, writing workshops, art exhibitions…).
The permanent multimedia exhibition – presented in both Italian and English – is open to the public:
Monday, Tuesday, Thursday, Friday and Saturday: from 10:00 a.m. to 6:00 p.m.
Sundays: from 10:00 a.m. to 2:00 p.m.
Wednesdays: closed.