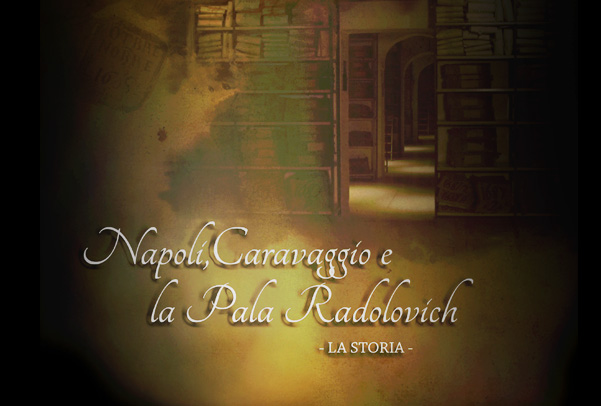 The "Fourth Caravaggio"
A real, but previously unseen Caravaggio can be found in one of the 330 rooms of the Banco di Napoli Historical Archives, among the pages of a payment order copybook of the Banco di Sant'Eligio from 1606. The "Fourth Caravaggio" from Naples is the so-called Radolovich Altarpiece, from the name of the merchant who commissioned it, as the payment documents show. A masterpiece that no one has ever seen, but which we find described – in minute detail – in the pages of the Archives. The 'reason for payment'  in one of our binders provides us with a description that is so precise that we just had to imagine it and then recreate it!
So anyone who wants to discover the true story of the painting, from the original contract details to its re-creation, can see it at ilCartastorie!
Are you curious? All of the information about the visit can be found here!