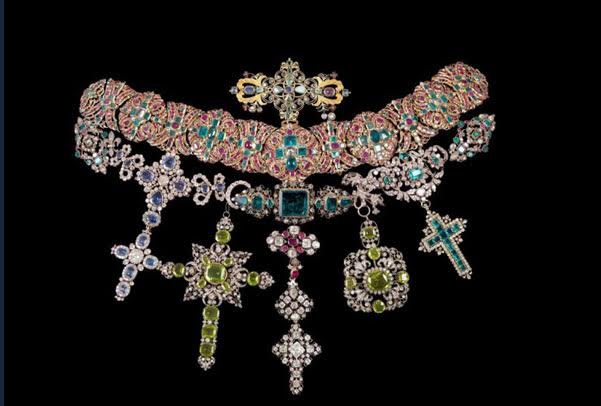 AGREEMENT WITH THE SAN GENNARO MUSEUM
ilCartastorie and the Museum of the Treasure of San Gennaro have formed a partnership in order to promote the area between via Duomo and via dei Tribunali. This means that the public can visit both museums at a reduced price. From October 10, 2016 visitors who have bought a ticket at one of these museums can use it to receive a discount on the price of the ticket at the other museum within three days (ex. from friday until sunday).
The agreement arises from the fact that both museums feature the treasure of San Gennaro in different ways; the largest treasure in the world is kept at the San Gennaro Museum, and from the Banco di Napoli Historical Archives, details about the size, shape and price of the gemstones and jewels in the treasure are featured in the permanent multimedia exhibit at il Cartastorie Museum.
It is a treasure of inestimable value, literally and figuratively, and visitors are not only able admire the shiny rubies of the mitre, but they can also browse through the documents containing where the treasure first began to take shape, and hear stories about the patron saint of Naples and the surrounding areas.
MUSEUM OF THE TREASURE OF SAN GENNARO: STANDARD TICKET 6 € – WITH AGREEMENT 5 €
ILCARTASTORIE: STANDARD TICKET 5 € – WITH AGREEMENT 3 €