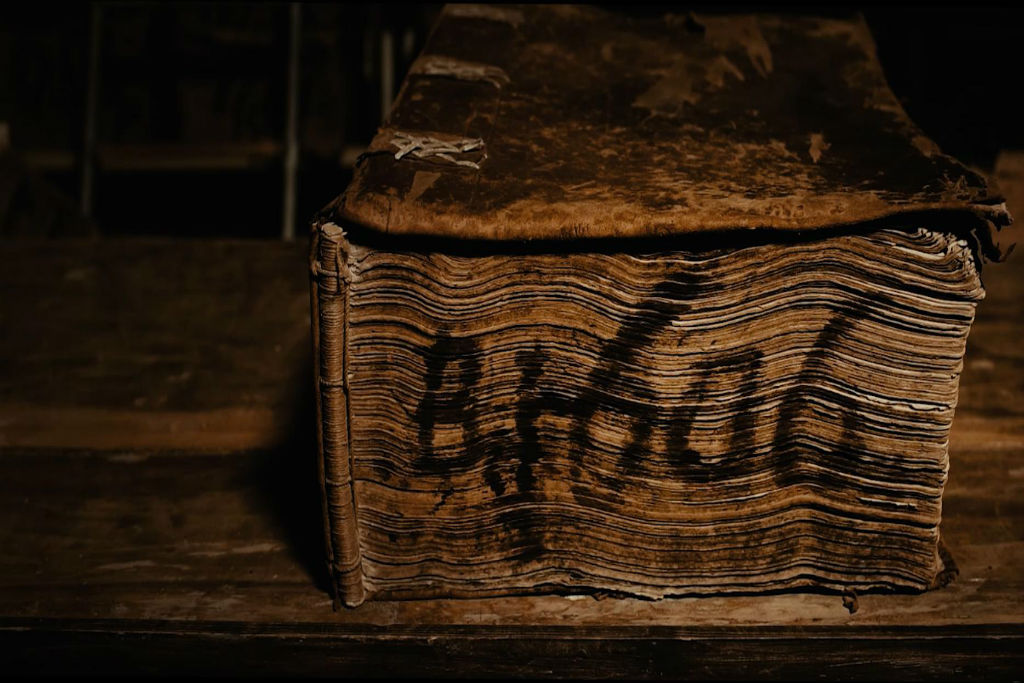 Caravaggio and the Radolovich Alterpiece
SENSATIONAL DISCOVERY
AT THE HISTORICAL ARCHIVES OF THE BANCO DI NAPOLI:
"FOUND" A PREVIOUSLY UNKNOWN CARAVAGGIO
THURSDAY OCTOBER 27, AT 7 P.M.
 THE UNVEILING OF THE RADOLOVICH ALTARPIECE
The painting is described in detail in a payment order, and was declared lost or never painted; but the precious work 'emerged' from the dust of one of the 330 rooms at the Historical Archives of the Banco di Napoli. 
The so-called "Radolovich Altarpiece", a masterpiece by Caravaggio, commissioned in 1606 by the Croatian merchant Niccolò Radolovich, will be featured in its world premiere on October 27 at 7 p.m., at ilCartastorie, the museum of the Historical archives of the Banco di Napoli (via dei Tribunali, 214).
Years and years of research, starting with a payment order found nearly thirty years ago by the director of the Archives Eduardo Nappi inside a "payment order copybook" of the Banco di Sant'Eligio, one of the eight public banks from which the documents in the Archives originated, will finally reach an unexpected conclusion.
Once again, the Historical Archives of the Banco di Napoli, the largest historical bank archives in the world, has proven itself to be a treasure trove for Naples and for the entire world.
An appointment, on October 27, which will see the unveiling of a centuries-old mystery…410 years later, the Radolovich Altarpiece will "come to life", rising from a mountain of ancient paper.
Free Entrance
ilCartastorie – Museum at A Historical Archives of the Banco di Napoli
Via dei Tribunali 214 – 80139 Naples