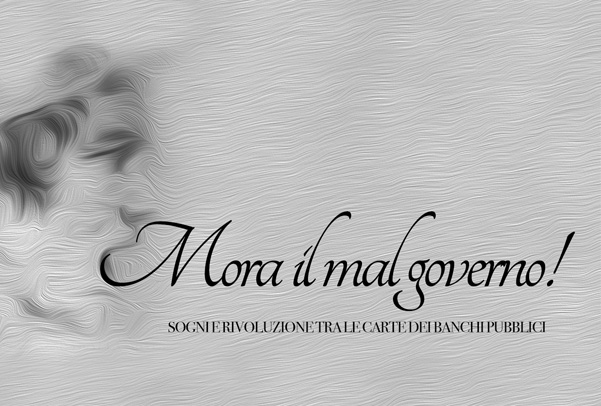 Mora il Malgoverno! (Death to Bad Government!) July 7 – 16, 2017
It has been 370 years since the Revolt of Masaniello, and we decided to celebrate it with a series of events entitled "Mora il Magoverno!" (Death to the Bad Government!). Less famous figures such as Giuseppe Donzelli, Vincenzo d'Andrea and Francesco Scacciavento joined Masaniello, and details about their participation have been discovered thanks to the research done at the Historical Archives of the Banco di Napoli. By following the payments and their explanations found in their accounts in the Banco dei Poveri, we have been able to uncover all kinds of interesting information.
The detailed reasons for payment found on the documents at the archives from the middle of the 1500s.  These 'explanations' have helped to reconstruct the life in the city and the surrounding areas, and have permitted the informed reconstruction of lesser known personal stories during the historical conflict. In fact, the subtitle of the series is "Dreams and revolutions among the documents of the public banks".
The event began with a performance of Popolo Vascio, a group which specializes in traditional popular music, and it continued with themed visits coordinated by Associazione Culturale NarteA, including a multimedia narrative tour and an exhibition of some related documents from the Ancient Banks.